Zoekt u een kinesist in Gent?
Wij brengen je terug in beweging.
Ons team van kinesitherapeuten gaat steeds samen met jou op zoek naar de beste manier om jouw klacht aan te pakken en nadien te voorkomen.
Alle kine's hebben een eigen specialisatie, zowel bij kinderen als volwassenen. Zo kunnen we je zo gericht en complementair mogelijk bijstaan.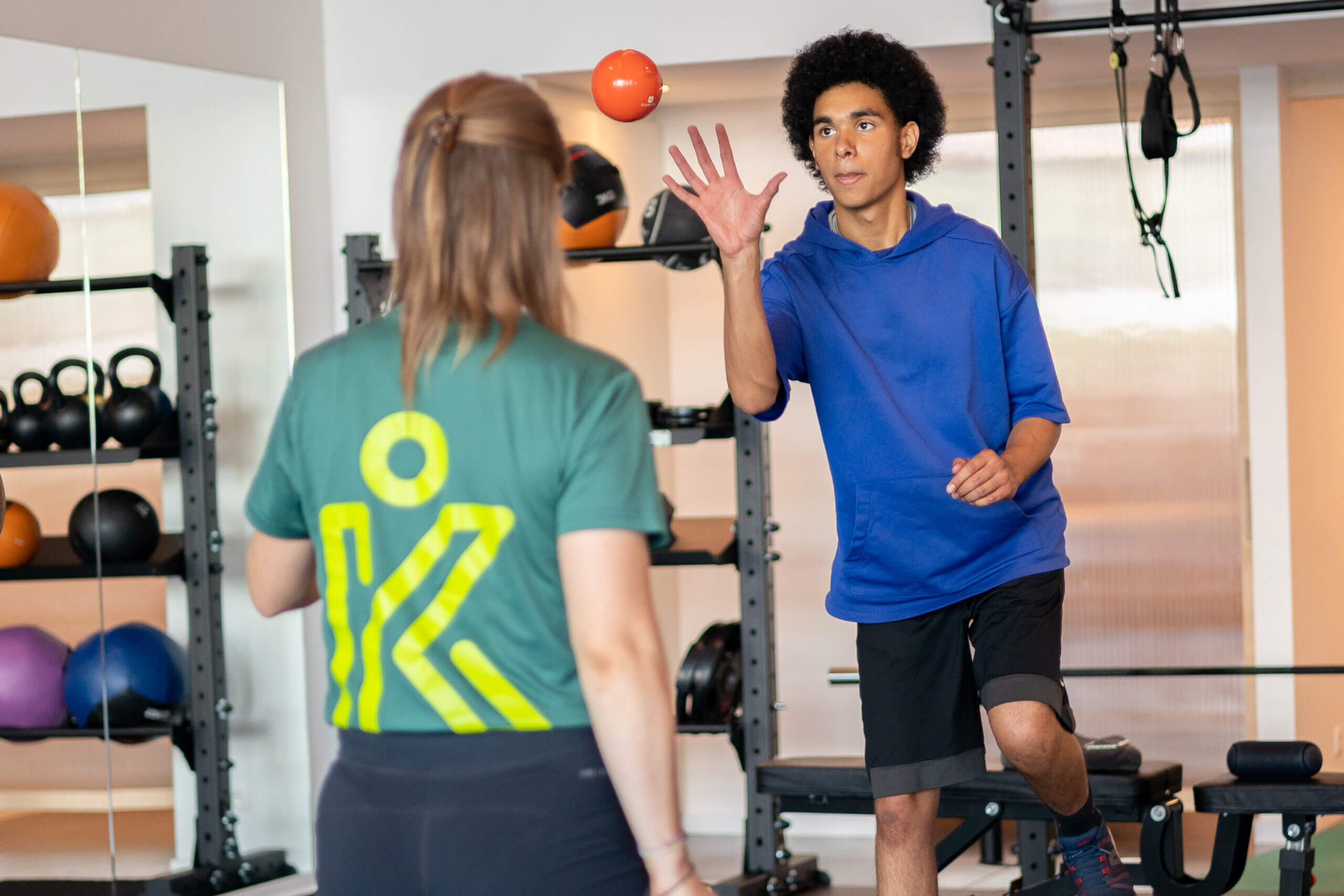 Nek- of rugpijn, terug herstellen na een operatie, last bij het sporten, maar ook voor ademhalingsproblemen of revalidatie bij kanker kan u bij ons terecht.
Van baby tot schoolgaande kinderen: motoriek speelt steeds een belangrijke rol. Hoe kunnen wij hier helpen?
Kom in beweging met onze sportlessen. Met de bootcamp, active lunch break, yoga of loopinitiatie vind je zeker iets wat bij jou past.
Een heel goede ontvangst. Professionele behandeling. Al na enkele behandelingen een aanzienlijke verbetering te zien. Bedankt Daniel.
Ik werd er al 2 maal pre- en postnataal behandeld en ben erg tevreden over de beide kinesisten waarbij ik ging. De praktijk is ruim en goed uitgerust met degelijk materiaal. Een aanrader.
Ons aanbod van sportlessen, lezingen en workshops
Lunch workout
vanaf vrijdag 1 september
Yoga
vanaf maandag 18 september
Bootcamp
vanaf maandag 25 september
EHBO bij baby's en kinderen
dinsdag 14 november
Lezing Gezond ademen
woensdag 29 november